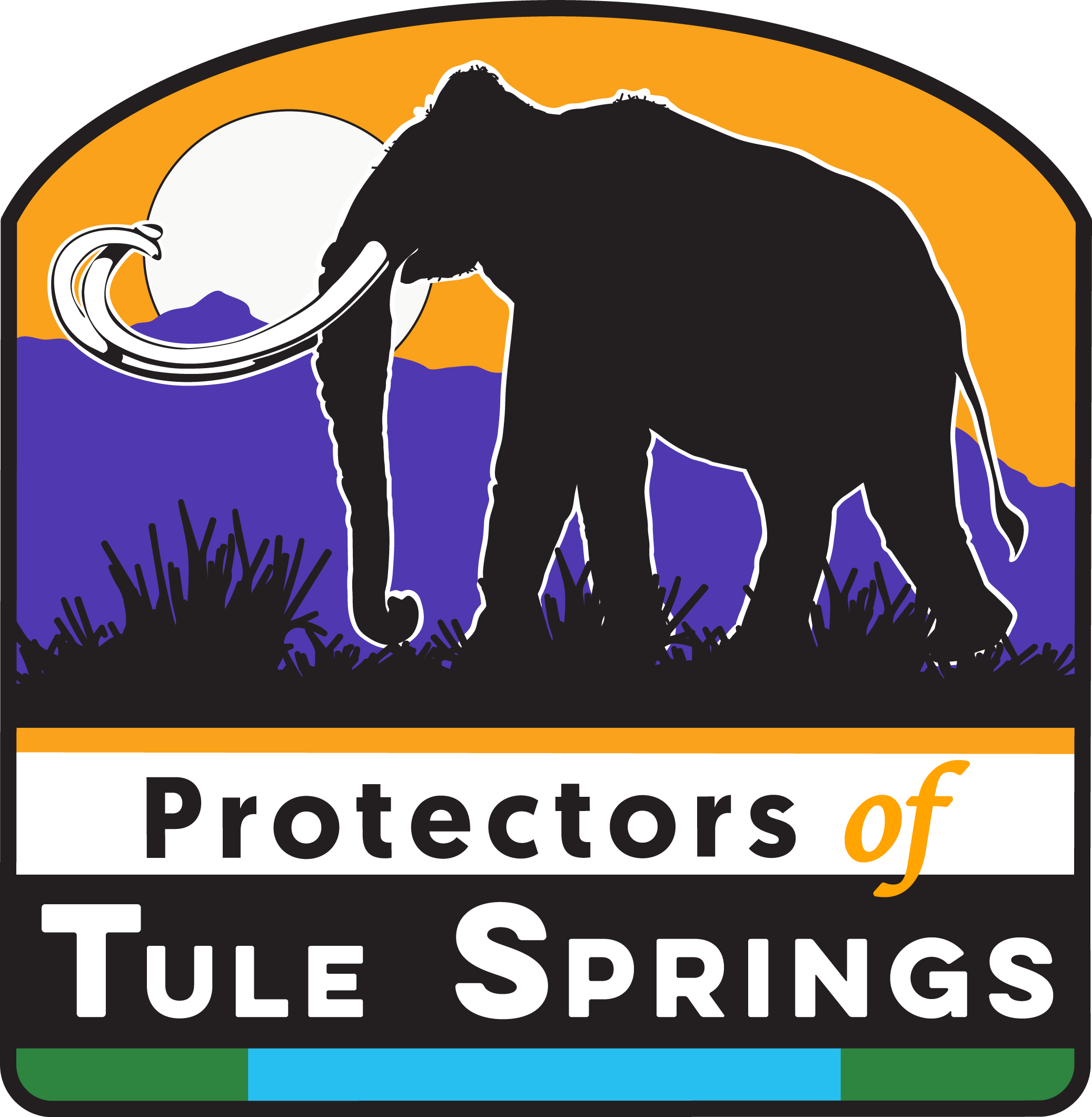 The mission of the Protectors of Tule Springs is to increase community understanding, appreciation and enjoyment of Tule Springs Fossil Beds National Monument (TUSK) and neighboring public lands, and to support programs for the interpretation and protection of their resources.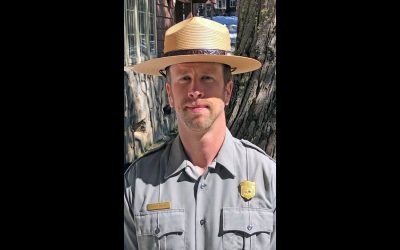 We were thrilled to see this news release about the new TUSK superintendent issued by the National Park Service on May 6. Welcome Superintendent Carter! The National Park Service has selected Derek Carter to serve as the superintendent of Tule Springs Fossil Beds...
read more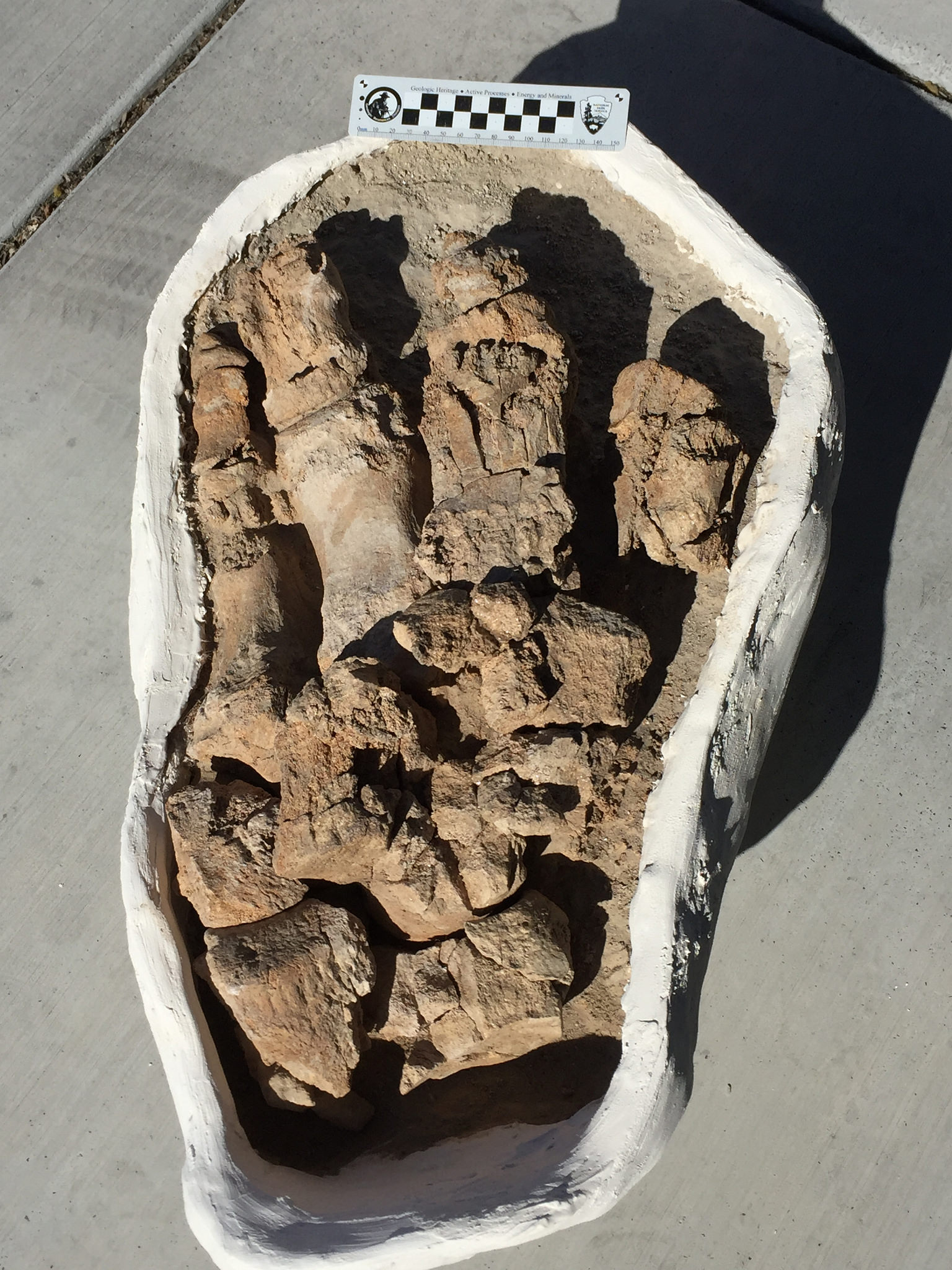 Protectors of Tule Springs was informally founded in 2006 in an effort to preserve the last of the undeveloped portions of the Upper Las Vegas Wash basin in the Northwest portion of the Las Vegas Valley.
In the early 2000s, those areas were proposed as a disposal area for the further development of the cities of Las Vegas and North Las Vegas, and unincorporated Clark County. During a meeting held to finalize the proposed disposal of these lands, a small group of citizens became aware of the unique paleontological and biological resources that would be forever lost to more roads, housing and commercial development should the proposed disposal boundary be approved.
This small group of North Las Vegas residents began an 8-year effort to forever protect what was nearly lost.
Protectors of Tule Springs became a formal non-profit corporation and recognized 501(c)(3) charitable organization in 2012.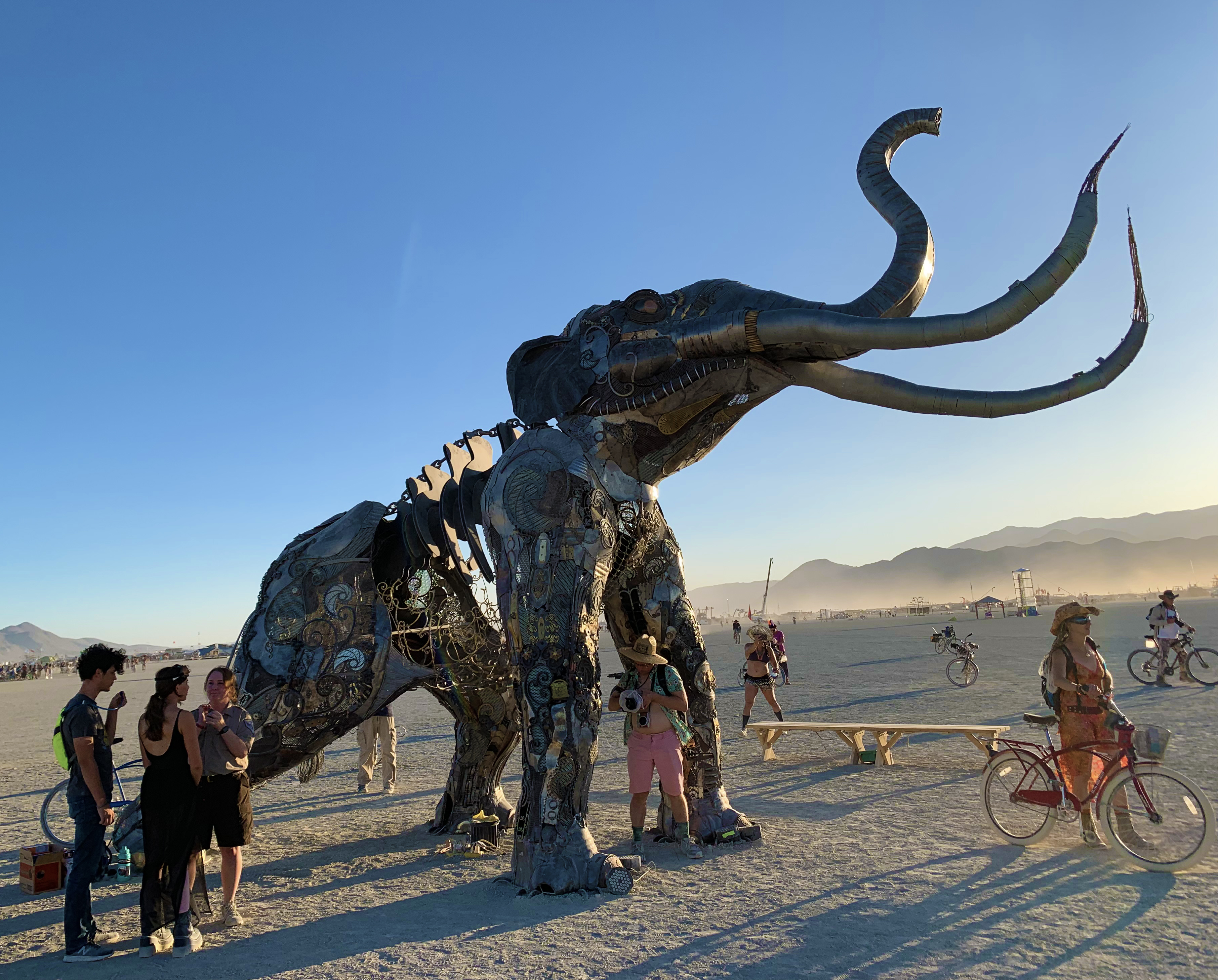 Southern Nevada will soon have an iconic, life-sized Columbian Mammoth sculpture, inspired by the Tule Springs National Monument! The Monumental Mammoth will be permanently installed at the Ice Age Fossils State Park, slated to open this fall. But we need your help to make this happen!
Learn how you can be part of this amazing public art project.
Protectors' public awareness campaign evolved into a partnership with a diverse group of organizations and a broad base of public support. Managed by the National Park Service, the effort to make this area a national monument attracted the unanimous support of local elected officials, the United States Air Force, the Las Vegas Paiute tribe, tourism industry leaders, educators, scientists, conservation organizations and community groups. In addition, thousands of citizens registered their support.
Four local government entities – the Clark County Commission, the Las Vegas Mayor and Council, the North Las Vegas Mayor and Council, and the Tribal Council of the Las Vegas Paiute Tribe – voted on and unanimously passed a resolution in November 2009 asking Congress to make Tule Springs a part of the National Park System.
Following the unprecedented passage of the resolutions, county and city officials and staff members worked closely with an active coalition of national monument supporters to define boundaries and evaluate acreage, with considerable foresight and enthusiasm to help map a park management plan that will well serve an urban population.
In December 2014, the efforts of Protectors of Tule Springs and our coalition partners culminated in the designation of the Tule Springs Fossil Beds National Monument, and nearly 23,000 acres of Nevada was forever preserved!
The creation of this National Monument demonstrated a model of cooperation between Clark County, the City of Las Vegas, City of North Las Vegas, the Las Vegas Paiute Tribe, the National Park Service, the State of Nevada, Bureau of Land Management, the U.S. Fish and Wildlife Service, U.S. Forest Service, the U.S. Air Force, Clark County Schools and other educational institutions, tourism-generating initiatives, and citizen groups.
Protectors has a strong member base and continues to welcome new members to help us with the important work of developing Tule Springs Fossil Beds National Monument for future generations.
Community Outreach and Activities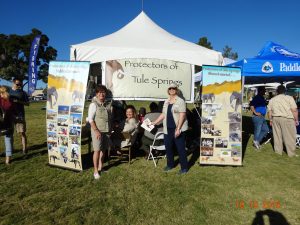 Come see the Protectors at REI in Boca Park on Saturday, March 28th from 10 a.m. to 2 p.m. for REI's spring kickoff event. Join us on Saturday, April 18 from 11 a.m. to 2 p.m. for the Earth Day 50th Anniversary Celebration in the Downtown Las Vegas arts district.
You will find Protectors at a wide variety of community events, particularly those focused on connecting people with outdoor spaces. We are grateful for our many partnerships throughout the community.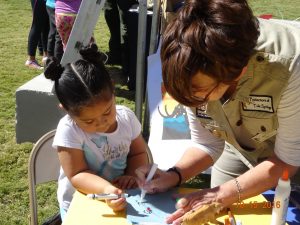 Get Outdoors Nevada Day. You will find Protectors at a wide variety of community events, particularly those focused on connecting people with outdoor spaces, like the annual Get Outdoors Nevada Day event held in the spring each year.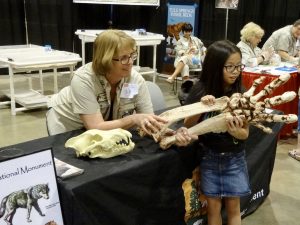 Join us at the Las Vegas Science and Technology Festival on May 2 at the Boulevard Mall from 10 a.m. to 4 p.m. The Las Vegas Science and Technology Festival attracts over 10,000 kids and their families to this free week of events each year, culminating in the huge science festival day. Protectors has been a participant in this annual festival since its inaugural event! Protectors provides hands-on learning activities for children as well as written materials for adults.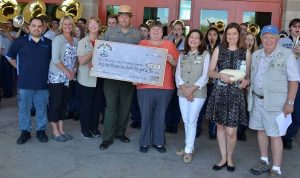 Mammoth Penny Push. This event with the Clark County School District (CCSD) and a local Girl Scout organization introduces local students to the National Monument and engages them to support the National Park Service's conservation and protection efforts. The program provides educational materials and teaching tools [link to Educational Outreach and Resources section], and incorporates a penny drive fundraiser to further invest the children of CCSD in the process of "building THEIR park." In the program's first two years, CCSD students contributed over $36,000, which is being used to facilitate clean-up efforts on Monument land and to develop classroom materials.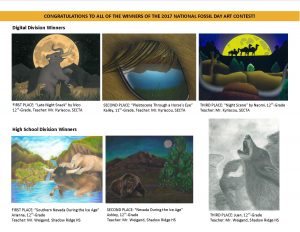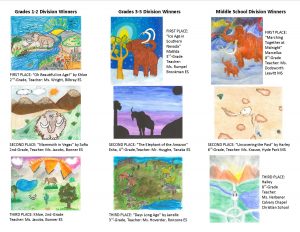 For the past two years, Protectors has partnered with the Las Vegas Natural History Museum and CCSD's outreach office, to hold an annual art contest in celebration of National Fossil Day. In this program, students learn about the Pleistocene and submit artwork depicting the Ice Age mammals that once roamed Las Vegas. Winning students and their teachers receive money and other prizes for their efforts.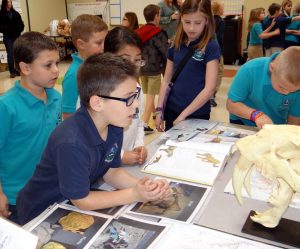 Group and Classroom Presentations. Protectors speaks to community groups and school classes to educate them about the resources of Tule Springs. Since 2007, we have been speakers at over 100 community organization meetings and have presented to dozens of classroom groups. We partner with the Nevada State Museum and the Las Vegas Natural History Museum on National Fossil Day and other ice age fossil educational programs for the public.
Protectors of Tule Springs served as the main driver of the broad public outreach efforts that were necessary while seeking the national monument designation. These efforts continue in partnership with the National Park Service, with a focus on educating and building public awareness of the Monument, the area resources, and the benefits of public lands more generally.
Support Protectors and the Tule Springs Fossil Beds