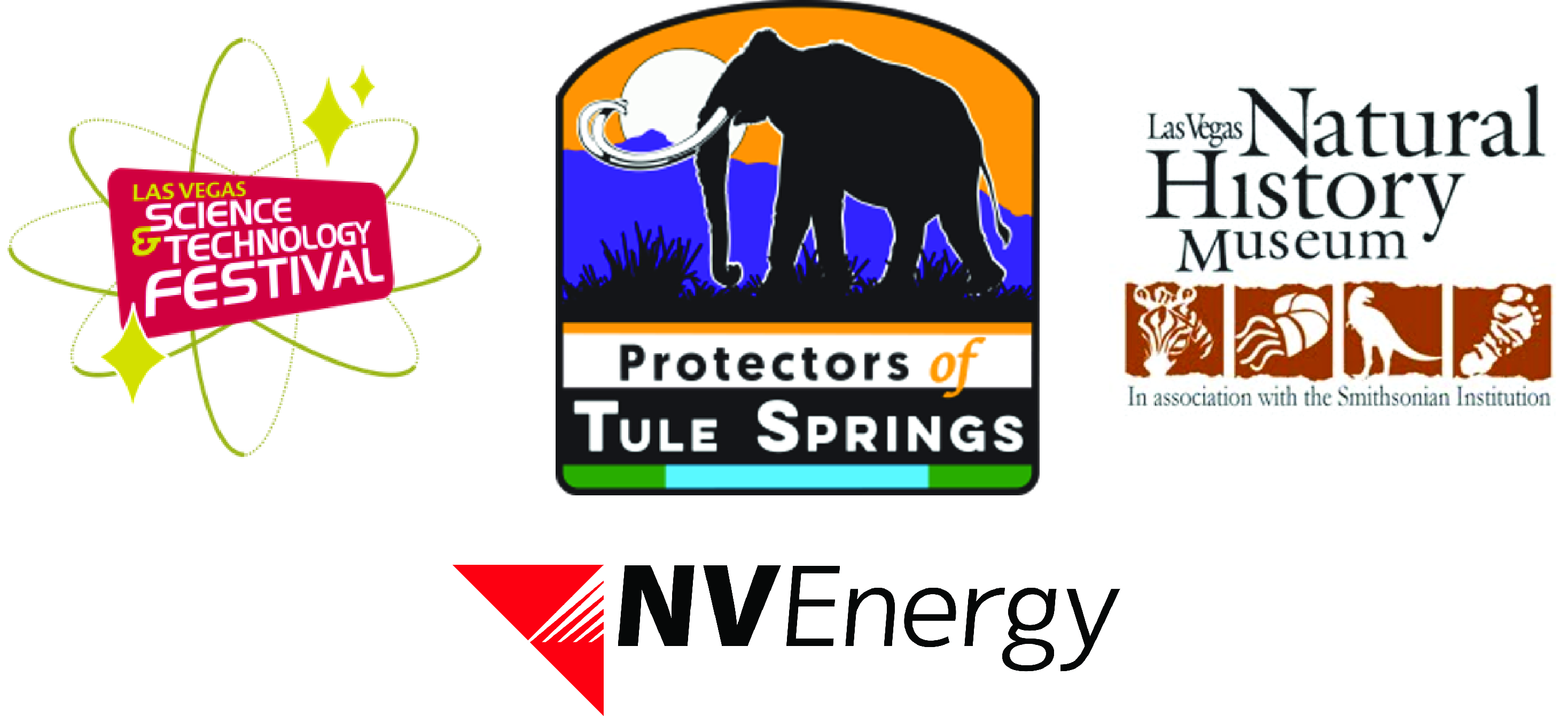 I'm a Protector, Too….Past & Present
Fossil Day Art Contest
CALL FOR ENTRIES
ELEMENTARY, MIDDLE, and HIGH SCHOOL STUDENTS
In partnership with the Las Vegas Natural History Museum, the Las Vegas Science and Technology Festival and the Clark County School District School-Community Partnership Program, Protectors of Tule Springs is hosting an art contest: "I'm a Protector, Too….Past & Present" in celebration of National Fossil Day 2021. 
There will be five prize winners: one from grades K-2, one from grades 3-5, one from grades 6-8, one from grades 9-12, and a separate category for all digital art submissions (grades K-12). Each winner will receive a $100 cash prize and a pass to the Natural History Museum. Each teacher of a prize winner will also be awarded with a $100 cash prize. 
All participants will be invited and encouraged to attend the National Fossil Day celebration on October 16th, 2021 (a communication will be provided prior to any event to outline any capacity limits and other COVID protocols), at the Las Vegas Natural History Museum to see their artwork on display and receive a participation prize. A selection of the artwork will be on display in the Grand Hall at the Las Vegas Natural History Museum October 16th through November, 2021. Selected artwork will be used to create items for sale on the Protectors of Tule Springs Artsonia Gallery, whose proceeds benefit educational programs of the nonprofit organization. 
Students should create artwork that focuses on creative depictions of flora, fauna and/or fossils in Southern Nevada, from prehistoric times to the present age. Artwork related to the 2021 National Fossil Day logo, highlighting arctic dinosaurs from Denali National Park in Alaska, is also welcome. Information on the arctic dinosaurs of Denali National Park can be found here.
Consent Release and Waiver Form (must be submitted with entry)
Entries must be submitted electronically, via a scanned image or photograph of the art. Complete the form, include the consent form and upload your artwork at this link: https://forms.gle/7iZeLB23sBCi6Atc7.  
Submissions must be received by 4:00 p.m., Wednesday, September 30th, 2021
Please contact Cheryl Wagner in the School-Community Partnership Program Office at (702) 799-6560 or wagneca@nv.ccsd.net if you need any additional information or have any questions.